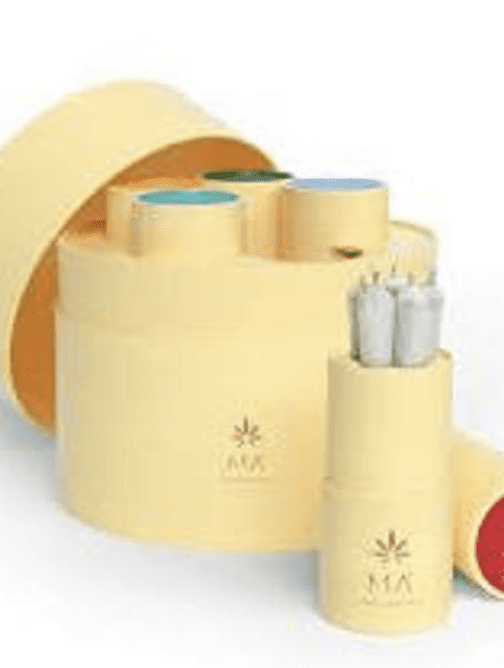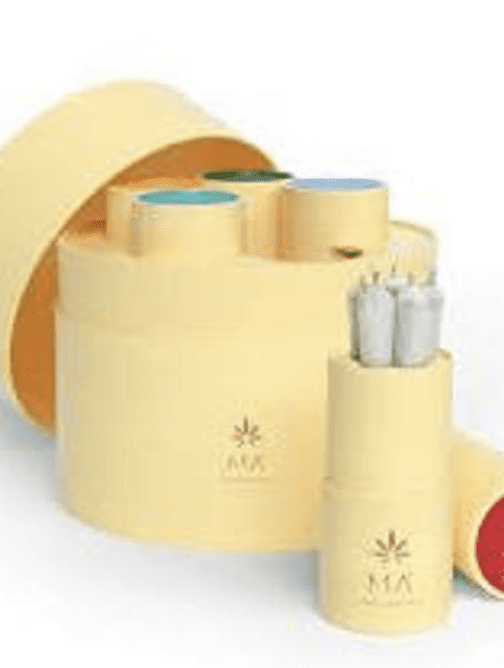 Joint Pre-Rolled 5x
CHF29.90 – CHF34.90
Description
Additional information
Description
PARTY
Pre-Rolled
Get together and celebrate your life
L'Infiorescenza MA PARTY si unisce alle piante Damiana e Ashwaganda creando una miscela vivace e stimolante disegnata quale ideale supporto alla celebrazione della vita.
CREATE
Pre-Rolled
Free yourself and start shaping your world
5 joints che racchiudono l'Infiorescenza MA CREATE e due piante officinali: Kanna Africana e Menta. Un blend che stimola creatività e cambiamento.
RELAX
Pre-Rolled
Connect with yourself and finally relieve stress
Il blend contenuto nei Pre-Rolled RELAX miscela l'Infiorescenza MA Relax con la Lavanda e la Scutellaria creando 5 joints che accompagnano la mente in uno stato meditativo.
SLEEP
Pre-Rolled
Master your rest and reset body and mind
Il blend è composto dall'Infiorescenza SLEEP e due piante officinali dalle proprietà rilassanti e soporifere: Camomilla e Loto Blu.
PURE
Pre-Rolled
Embrace the power of True Cannabis
MA Pure, un tributo alla maestosità della Cannabis. Tonalità di verde mirto caratterizzano questa esclusiva Infiorescenza.